Digitalization, IoT, AI, Web 3, blockchain – buzzwords that come up more and more in daily corporate work-life. The CDO as now established role is increasingly crucial in managing the enterprise asset of data. In the session Norman will briefly show the evolution of the CDO and carve out how the current mega trends affect the future business and why the CDO is the answer to the challenge.
C(A)DO in the evolution: CD(A)O came up to manage Data as enterprise asset crucial for digitalization, risk supply chain etc.

 

Similar to American Football, the CD(A)O had a defense and an offense role. Defense was taking care of governance and quality. Offense was supporting or leading the leverage of data for revenue, risk etc. 

ML and AI are one segment where the CD(A)O has a stake, ethics and security another one. Digitalization and Data Leverage another. All of the above often shared with Compliance, Legal, Marketing.

Now driven by new or quickly evolving technologies the CD(A)O needs to focus more on business and operating models as new form of interaction in networks rely increasingly on sound and reliable data.

Looking forward Web3, DLT and IoT will bring even more challenges that need a corporate answer and where split responsibilities in future are likely to fail.

The CD(A)O is the lynch pin in getting these challenges right in future
————————————————————————————————————————————————————
Norman P.A. Stuertz – Former CDO at Credit-Suisse, Researcher and Founder
Norman Stürtz started his career 1994 with JPMorgan in Frankfurt and London, in mid- and front-office roles. Norman continued his career in Consulting from 1997 to 2005; leading projects in Europe in trading, asset management and private banking areas. Since 2007, Norman is with Credit Suisse in Zurich. Norman had roles as a sector leader, Chief Of Staff for the Swiss Region IT (2011) and as Application Development Head for Private Banking Front Systems (2013).  In 2016, he was the first Divisional Chief Data Officer for the Swiss Bank. In 2021 Norman joined a blockchain start-up during a sabbatical before returning to Credit-Suisse early 2022. He handed over his role as CDO later in the year. From January 2023 on Norman will be engaged in a new venture integrating consulting, research and education in the megatrends of AI, DLT and Data.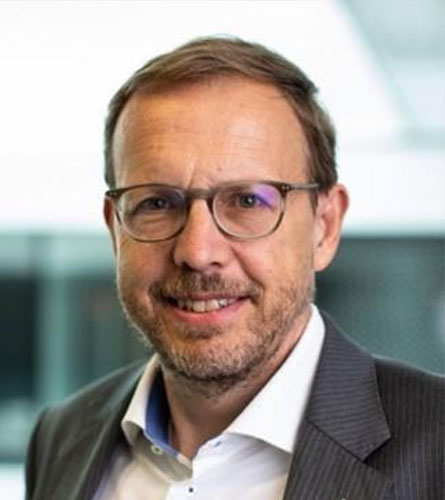 March 9 @ 11:25
Stage 1 | Data Strategy | Day 2
Norman P.A. Stuertz – Former CDO at Credit-Suisse – Researcher and Founder