Building the right data strategy for the business depends on many critical elements such as data collection, infrastructure, technology & of course people. But the starting point should always be the outcome. Successful strategy should start with a clear understanding of outcome and how those outcomes would drive the business forward.
Decision-based strategy

Technology as enabler

Automation before AI

Using AI in the right and most impactful way

Workforce as main driver of any data strategy

————————————————————————————————————————————————————
Dr. Hoda Daou – General Manager | Annalect – OMG
With diversified industry and market experience over the last 10+ years, Hoda is a seasoned strategist and practitioner in data science. Her involvement in Product Development, Business and Operations boosted her valuable expertise and thought leadership in analytics and its applications across multiple domains. Hoda has extensive experience in data science R&D. Throughout both PhD & corporate research experience, her focus has been on developing data science empowered products with optimized & automated workflows. Hoda joined OMG as GM of Annalect MENA in December 2021, where her goal is to further strengthen Annalect as a leading marketing and analytics consultancy and services provider in MENA.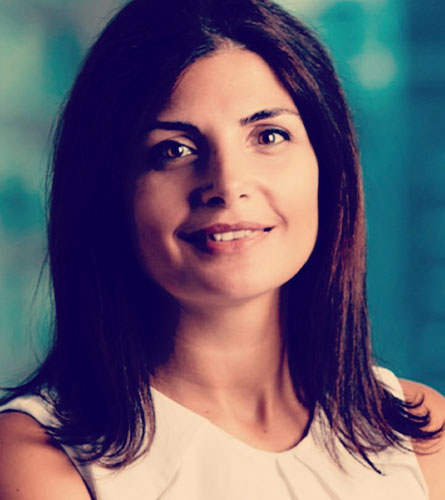 March 8 @ 15:30
Stage 1 | Data Strategy | Day 1
Dr. Hoda Daou – General Manager | Annalect – OMG