Armin Kech – Head Data Governance | MBC Group
Armin Kech is a results driven executive with 16+ years' corporate experience in leading and operationalizing Data Management and Data Governance programs in Financial Services (Insurance), Information Technology and Media industries across the Middle East and Europe. He has a strong interest in value creation, operational excellence, and innovation. Armin holds a Diploma degree in Business Informatics from Reutlingen University in Germany. At MBC Group, Armin is heading up the Groups Data Governance department where he is implementing the Data Governance strategy to support the digital transformation of MBC Group. In addition, he is managing the Groups effort of becoming compliant to GDPR and other emerging Data Protection regulations in the MENA region. Before joining MBC Group, Armin was working for Zurich Insurance and Microsoft in Switzerland. During the weekend, he likes to play tennis, explore the region and spending time with his family.
Halah Haroon Al Zadjali – Senior Executive of Governance | Ministry of Transport, Communications and Information Technology | Oman
Halah Al Zadjali is a Senior Executive of Governance in the Ministry of Transport, Communications and Information Technology, Oman, with more than 15 years of experience in Information Technology. She has advanced technical knowledge, she worked on multiple large IT projects while maintaining strong relationships with clients across the public and private sectors. She has strong passion for the 4th Industrial Revolution technologies, especially Artificial Intelligence (AI).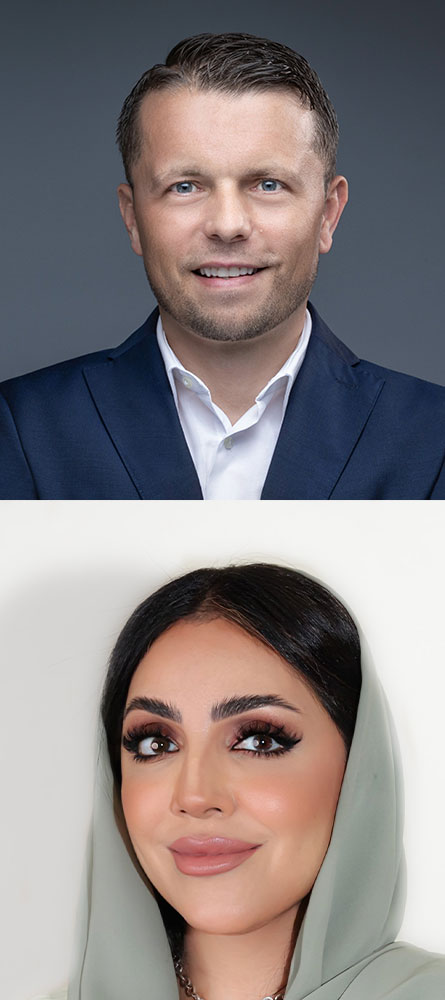 March 9 @ 09:50
Plenum – Morning | Day 2
Armin Kech – Head Data Governance | MBC Group, Halah Haroon Al Zadjali –  Senior Executive of Governance | Ministry of Transport – Communications and Information Technology – Oman